Fiction & Memoir Writing Coach Sarah Lovett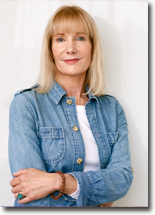 Do you have a book inside you burning to get out?
Are you a first time author who needs guidance or a pro aiming for the next level?
Do you need professional editorial feedback from first idea to final edit?
Want a mentor to help you write your memoir, novel, or nonfiction book?
Need to get your submission package into sellable shape?
Can we help you choose your best publishing route—traditional or Indie?
My passion as a writing coach is helping people who are serious about writing and committed to getting their very best book onto the page. My purpose is to become your ally, and to support you, your process, and your creative vision as you grow from first idea to final edit and beyond, to the care and tending of an enduring writing career. To help you reach your personal writing and publishing goals, I draw upon my experience as the author of 5 novels published by Random House and Simon & Schuster, 2 novels co-authored with New York Times bestselling author Valerie Plame Wilson and published by Penguin Books USA, and more than 25 nonfiction books for kids and adults. I've been doing this work with hundreds of authors in the US and internationally for more than 15 years.
And now I've teamed up with non-fiction and memoir writing coach and editor Cynde Christie so we can offer more services and expertise to writers.
LEARN MORE ABOUT HOW WE CAN HELP YOU MEET YOUR WRITING GOALS!