Fiction & Memoir Writing Coach/Editor Sarah Lovett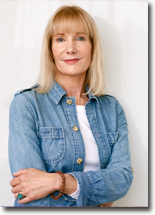 Do you have a book inside you burning to get out?
Are you a first time author who needs guidance or a pro aiming for the next level?
Do you need professional editorial feedback from first idea to final edit?
Want a mentor to help you write your memoir or novel?
Need to get your query letter/submission package into sellable shape?
Need a collaborative editor to help you flesh out your novel or memoir?
Can we help you choose your best publishing route—traditional or Indie?
My passion as a writing coach is helping people who are serious about writing and committed to getting their very best book onto the page. My purpose is to become your ally, and to support you, your process, and your creative vision as you grow from first idea to final edit and beyond, to the care and tending of an enduring writing career.
To help you reach your personal writing and publishing goals, I draw upon my experience as the author of 5 novels published by Random House and Simon & Schuster, 2 novels co-authored with New York Times bestselling author Valerie Plame Wilson and published by Penguin Books USA, and more than 25 nonfiction books for kids and adults. I've been doing this work with hundreds of authors in the US and internationally for more than 15 years.
LEARN MORE ABOUT HOW I CAN HELP YOU MEET YOUR WRITING GOALS!
Nonfiction & Memoir Writing Coach/Editor Cynde Christie
Have you had a unique experience you want to share with the world?
Do you want to understand the meaning behind voice and target audience?
Do you need help organizing your ideas into a well-written book?
Are you an expert in your field and need to write your first, second or third book?
Do you need a coach/editor to help you become the writer you know you can be?
Do you need a guide to help you navigate today's complex publishing world?
As a writing coach and editor, my goal is to help you take your ideas from a concept to a finished, marketable product. I help you realize your dream of becoming an author by teaching you not only how to write, but how to envision your reader and communicate your message clearly and in a way they will understand and appreciate. I am by your side throughout the entire process, through first draft to substantive edits and revisions, to beta reviews and final copy to submissions and finally, with your publisher, interior and cover designers and marketing teams.
I began my career many years ago working on doctoral dissertations where I developed an eye for detail and organization. This is essential working in nonfiction and memoir. What I love most about coaching and editing is that every book is an opportunity to learn something new, an exciting adventure to travel with my authors!
LEARN MORE ABOUT HOW I CAN HELP YOU MEET YOUR WRITING GOALS!